Actress Linda Hunt hospitalised after car accident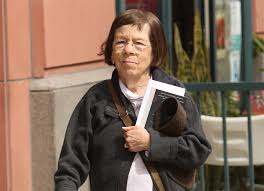 It was a sunny day in Hollywood on July 2nd, 2018, when Linda Hunt, the celebrated actress, was driving her sleek black BMW. While making a left turn, an unexpected event occurred.
She collided with a sedan and a Honda SUV, creating chaos on the once-peaceful street. Linda, visibly shaken, was found sitting on a garden chair on the sidewalk, awaiting emergency services.Paramedics swiftly arrived, and it was decided she needed to be transported to the hospital. The other drivers involved sustained minor injuries. The cause of the accident became the focus of investigation, leaving Hollywood in suspense as it awaited answers.