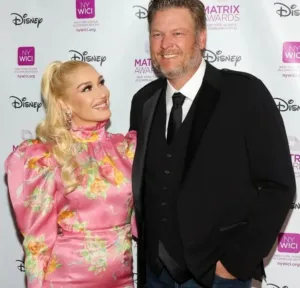 Gwen Stefani, her husband Blake Shelton, and Gwen's three sons are eagerly anticipating the arrival of Gwen's fourth child. This new addition to the family will make Gwen's sons, Kingston, Zuma, and Apollo, uncles. Gavin Rossdale, Gwen's ex-husband, is the biological father of both Gwen's sons and Daisy Lowe, Gwen's stepdaughter.
The pregnancy announcement came from Daisy Lowe, Gavin Rossdale's daughter and Gwen's stepdaughter, in October 2022. Daisy and her boyfriend, Jordan Saul, shared the news with a lovely black-and-white photo of Daisy cradling her growing baby bump. Gavin Rossdale, who will soon become a grandfather, and his sons are looking forward to showering the new family member with love and attention.
Daisy Lowe is expected to give birth in the United Kingdom, her native country, which is also Gavin Rossdale's birthplace. This proximity will likely lead to various family visits once the baby arrives.
Gavin Rossdale expressed his love for his children and shared beautiful photos of all four of them from the previous year. He referred to his children as the "better versions" of himself and cherished the joy they bring to his life. Gavin Rossdale's message to Daisy emphasized the love and happiness her future child would bring to their family.