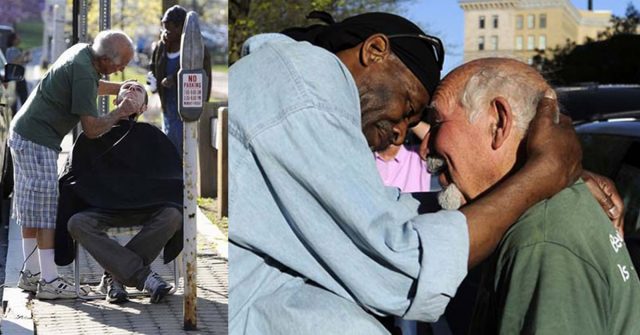 Anthony "Joe the Barber" Cymerys has been a fixture every Wednesday for years at Bushnell Park, where he cuts hair and his friends hand out food to the needy.
He's 82-years-old, and every week he brings his clippers down to the park and gives free haircuts to the homeless.
When they ask how much they owe him after the cut, he says he charges 'One Hug', and the well-groomed men and women happily oblige.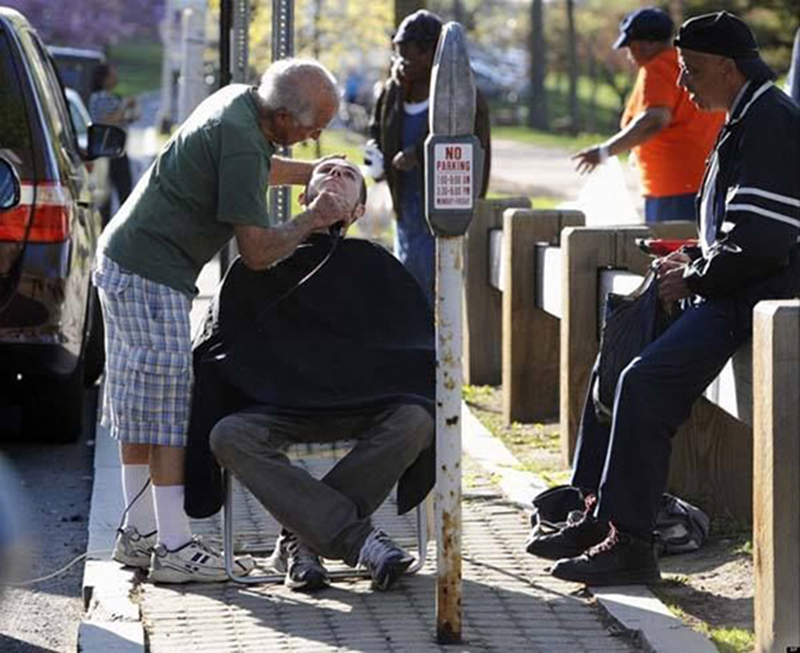 Joe the Barber has transformed Hartford Connecticut's Bushnell Park from a place of quiet suffering and loneliness to a weekly embrace of love and humanness.
He uses a portable car battery to power the clippers. In the photo near his car, his portable battery had run out, so he set up shop next to his own car's battery.
Joe began giving haircuts to the homeless in 1988, after he began volunteering at a local homeless shelter. He met a homeless heroin addict named Arnold who needed a haircut, so he offered his services.
"It's all about inspiring people to do things for the least of our brothers," he said.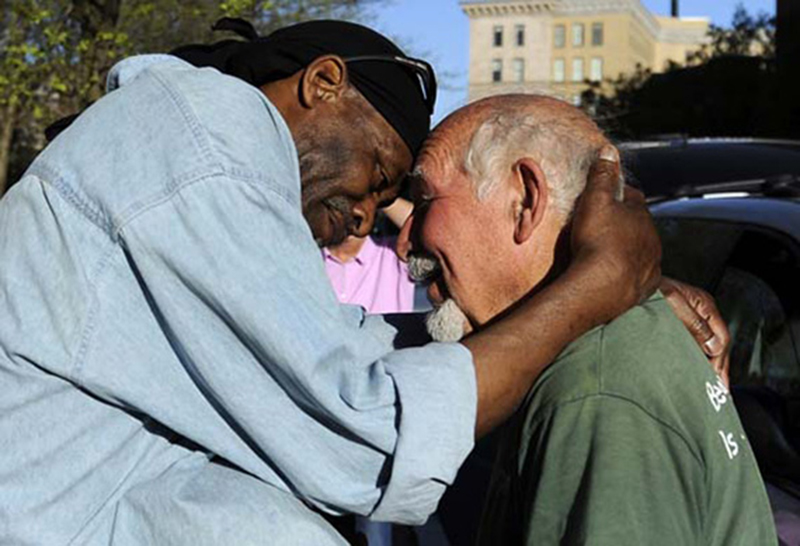 If you have some free time each week and would like to share some love with someone in need, consider volunteering for a local homeless shelter in your community. The homeless are often very misunderstood by society, and have tougher lives than most of us can imagine. Find it in your heart to help someone you encounter this week, and the world will be better for it. You are loved.
"A hug lets someone know beyond all doubt that they matter."