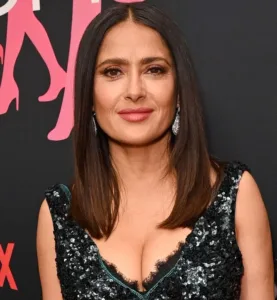 Salma Hayek, the Mexican-American actress, has made an enduring impact on Hollywood. Her journey from Mexico to Hollywood culminated in a breakthrough role as Frida Kahlo in the 2002 film "Frida," earning her an Academy Award nomination and cementing her reputation as a versatile and gifted actress. Hayek is celebrated not only for her acting prowess but also for her steadfast commitment to promoting diversity and gender equality in the entertainment industry.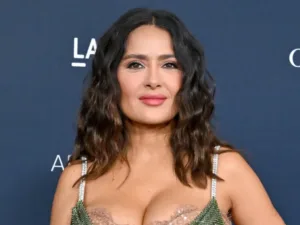 As a trailblazer, she co-founded Ventanarosa Productions, a production company dedicated to creating projects that honor her Mexican heritage and culture. Hayek actively advocates for more diversity in Hollywood and works to amplify Latinx voices. Beyond her cinematic achievements, she is a dedicated supporter of women's rights and gender equality, vocally addressing issues like sexual harassment during the MeToo movement.
Hayek's influence extends beyond the silver screen, making her a transformative force in Hollywood. She has maintained her grace and beauty over the years, embracing her natural appearance, wrinkles, and gray hairs, demonstrating that true beauty transcends age. Her genuine and unfiltered approach to her public image is both refreshing and inspiring, resonating with fans worldwide.