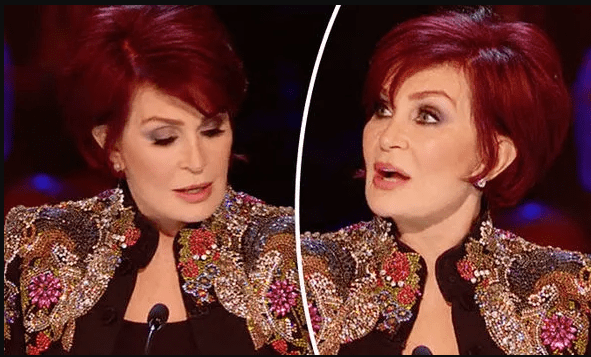 We will talk more about Sharon Osbourne's recent health scare in this special piece. The TV host and famous rock star Ozzy Osbourne's wife recently got sick while working on a new project and had to be rushed to the hospital. Her friends are worried about her health after this sudden event.
The Strange Illness
There was a sudden change in Sharon Osbourne's health while she was working on a show about ghosts. She got very sick on December 16, 2023, while she was staying at the Glen Tavern Inn in California. At about 6:30 p.m. PST, emergency medical services were called to the Inn right away to help her.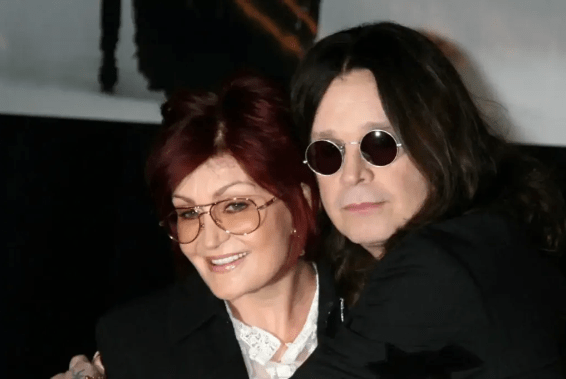 Uncertainty about health
At this point, it's still not clear what exactly is wrong with Sharon Osbourne's health. Fans and the public are eagerly waiting for news about her health and are hoping she gets better quickly.
Recent Health Problems for Ozzy
At the same time that this happened, Sharon's husband, Ozzy Osbourne, was having his own health problems. Some years ago, Ozzy hurt his back badly in a bad fall and had to have major surgery to fix the problem.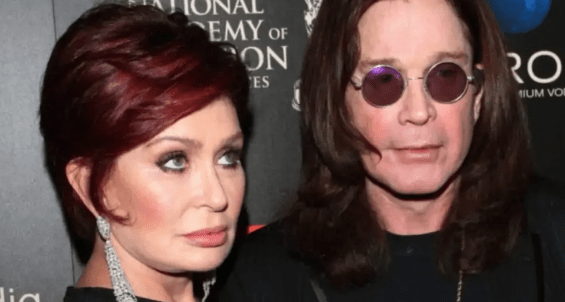 Luckily, Ozzy's surgery went well, and the Osbourne family thanked everyone who helped them for their kindness. They said that Ozzy was doing well and on the way to getting better. They also talked about how much they appreciated the love and support they got from their fans.
The surgery on the back
When Ozzy had the surgery, more pins were put into his back and neck to straighten them out after the fall in 2019. Sharon had told them that Ozzy couldn't walk right before the surgery. The surgery was a big step toward fixing his movement problems.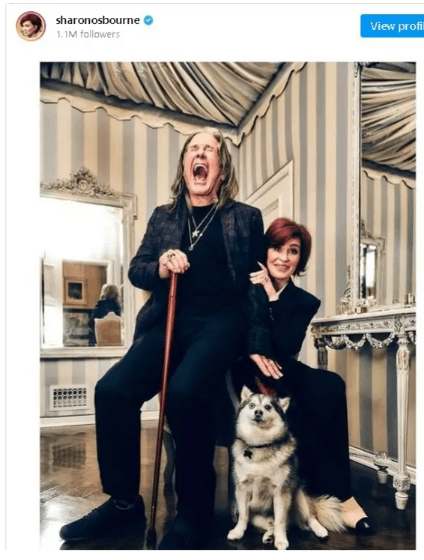 Ozzy's Get Better
Even though Ozzy Osbourne is still getting better, new pictures of him out and about with his wife and kids show him. On the other hand, these shots show that he walks with the help of a cane.
A Big Choice: Leaving the U.S.
Another unexpected event is that Ozzy Osbourne has said he and his family are leaving the United States. Their home in California had been there for a long time, but recent gun crime has made Ozzy make a big choice. He has chosen to go back to England, which is his home country.
In his own words, Ozzy talked about how worried he was about gun violence in the U.S. He told of the terrible school killings and mass shootings at concerts like the one in Las Vegas. He thinks that things can no longer be maintained.
"I do not wish to die in the United States. Ozzy said, "I don't want to be buried in the United States." "I'm English and I want to go back." But I'll move somewhere if my wife makes me. It's just time for me to go home."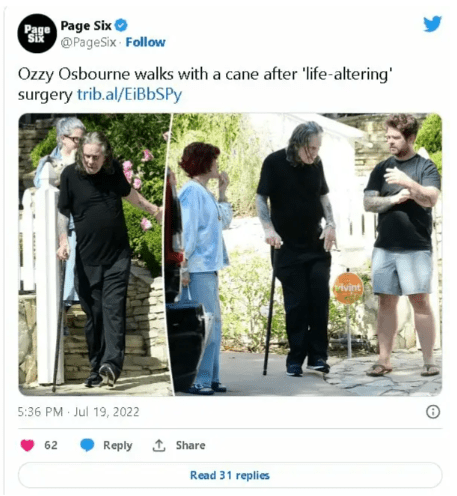 Ozzy's Experience with Nerve Discomfort
Ozzy Osbourne also shared some personal insights into his health struggles, describing the nerve discomfort he experienced due to pressure on his spinal column. He likened the pain to the sensation of warming up freezing cold hands after playing in the snow as a child.
This excruciating discomfort made him pray not to wake up the next morning. It was a challenging and painful experience that he had never anticipated.
In summary, Sharon Osbourne's recent health scare has generated concern and interest from her fans. As we await updates on her condition, we can also celebrate Ozzy Osbourne's successful surgery and his decision to return to his homeland. This period has been filled with both challenges and triumphs for the Osbourne family